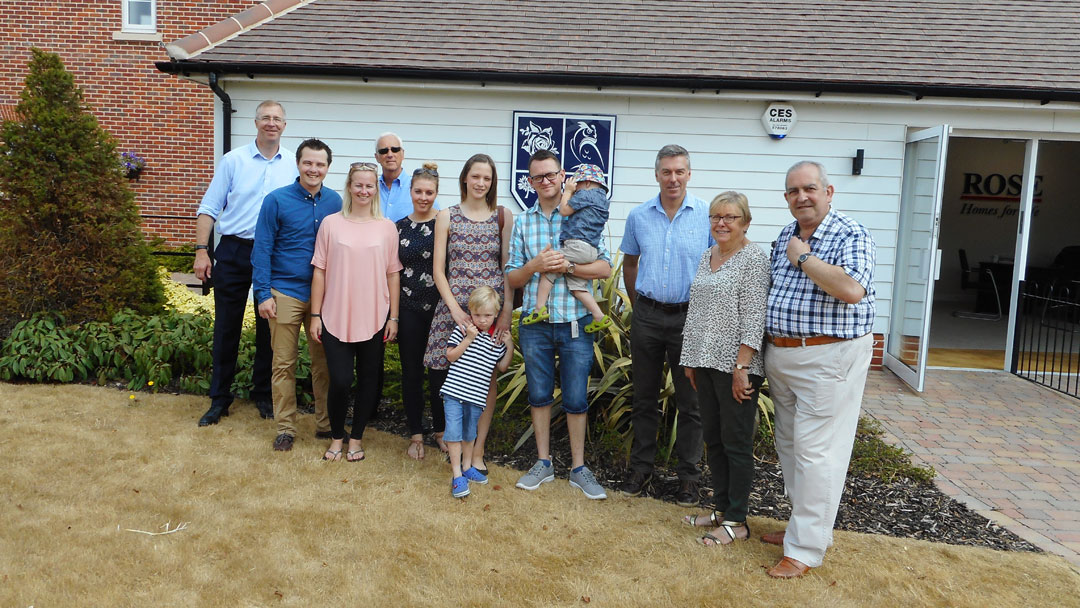 Welcome meeting for first tenants
The Lawford Housing Enterprise Trust (LHET) held its inaugural welcome meeting for the tenants of the Trust's first eight homes on Rose Builders' Summers Park residential development on Cox's Hill, Lawford.
Under the Summers Park scheme, tenants pay an affordable monthly rental (£500) with a proportion (£100) being returned at the end of a successful tenancy period which is a maximum of five years. This means that tenants could receive a cashback payment of up to £6,000 towards a deposit on purchasing a new home.
The successful tenants who have just moved in are very happy and delighted; one resident said "I couldn't afford anything on a single income to enable me to move out of my parents' home – without the LHET I would still be at home."
"We have been on the housing register for ages to live anywhere in Tendring but now we can live in our home community of Lawford – Amazing."
"It's a great opportunity for us to save and enable us to save for a deposit to buy our own home."
A further nine properties have been secured on Hopkins' River Reach development in Mistley for delivery early next year and a further 14 will be delivered from Rose Builders' Lawford Green development in Lawford. For the latest information on the current and forthcoming schemes, visit www.lhet.org/the-schemes.