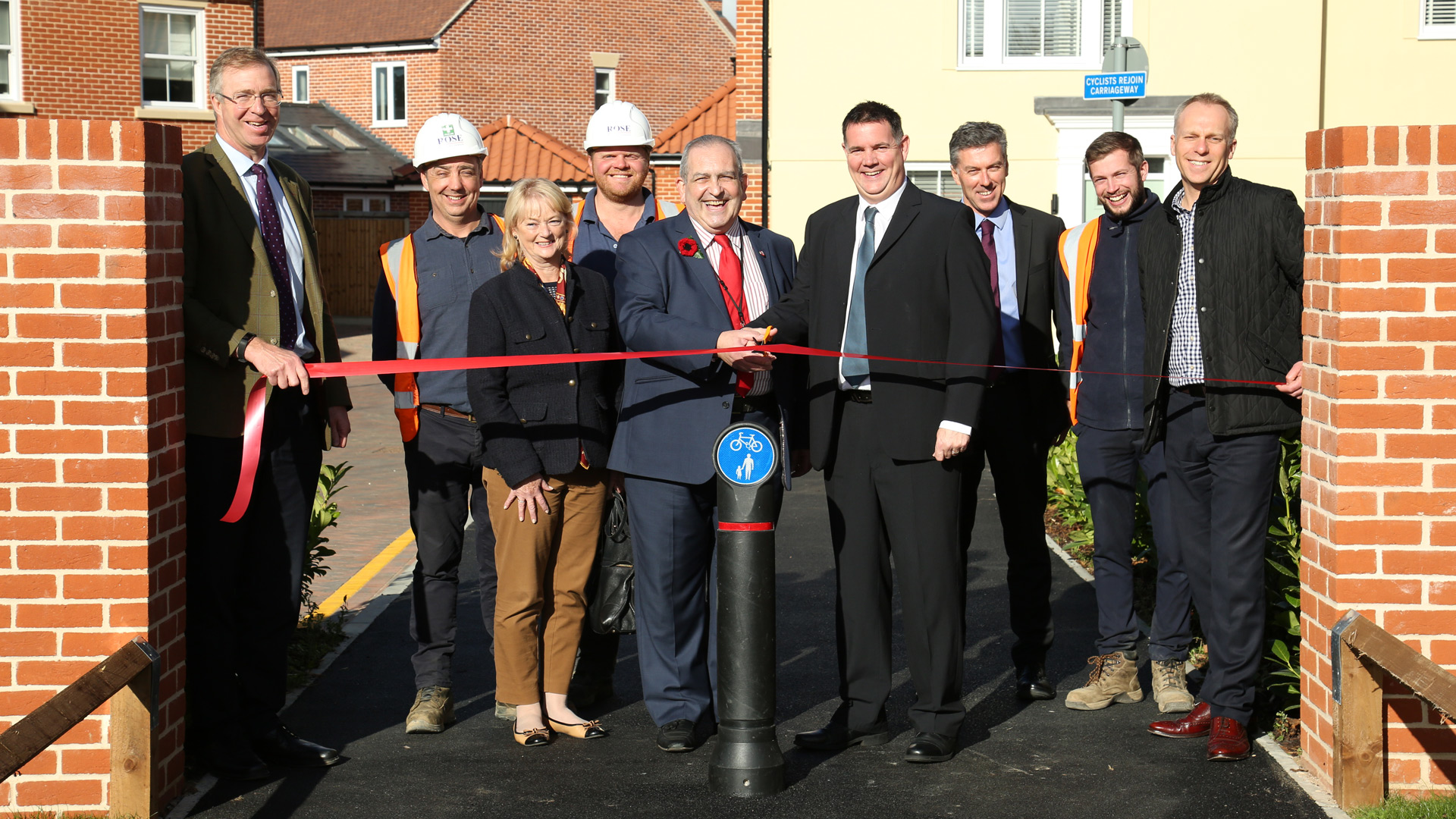 Improved station access for Manningtree & Lawford residents
The ribbon has been cut at the footway and cycle link from Cambridge Drive in Rose Builders' Summers Park development, into Hunter Drive and Springbank Avenue in Lawford. Rose Builders' representatives were joined by Carlo Guglielmi and Dave Ashley of Lawford Parish Council for the occasion.
The new linkway connects the development with the existing Lawford Dale, meaning villagers now have safe access to the bottom of Cox's Hill and Manningtree Railway Station. It is one of several community benefit schemes being delivered as part of the Summers Park development.