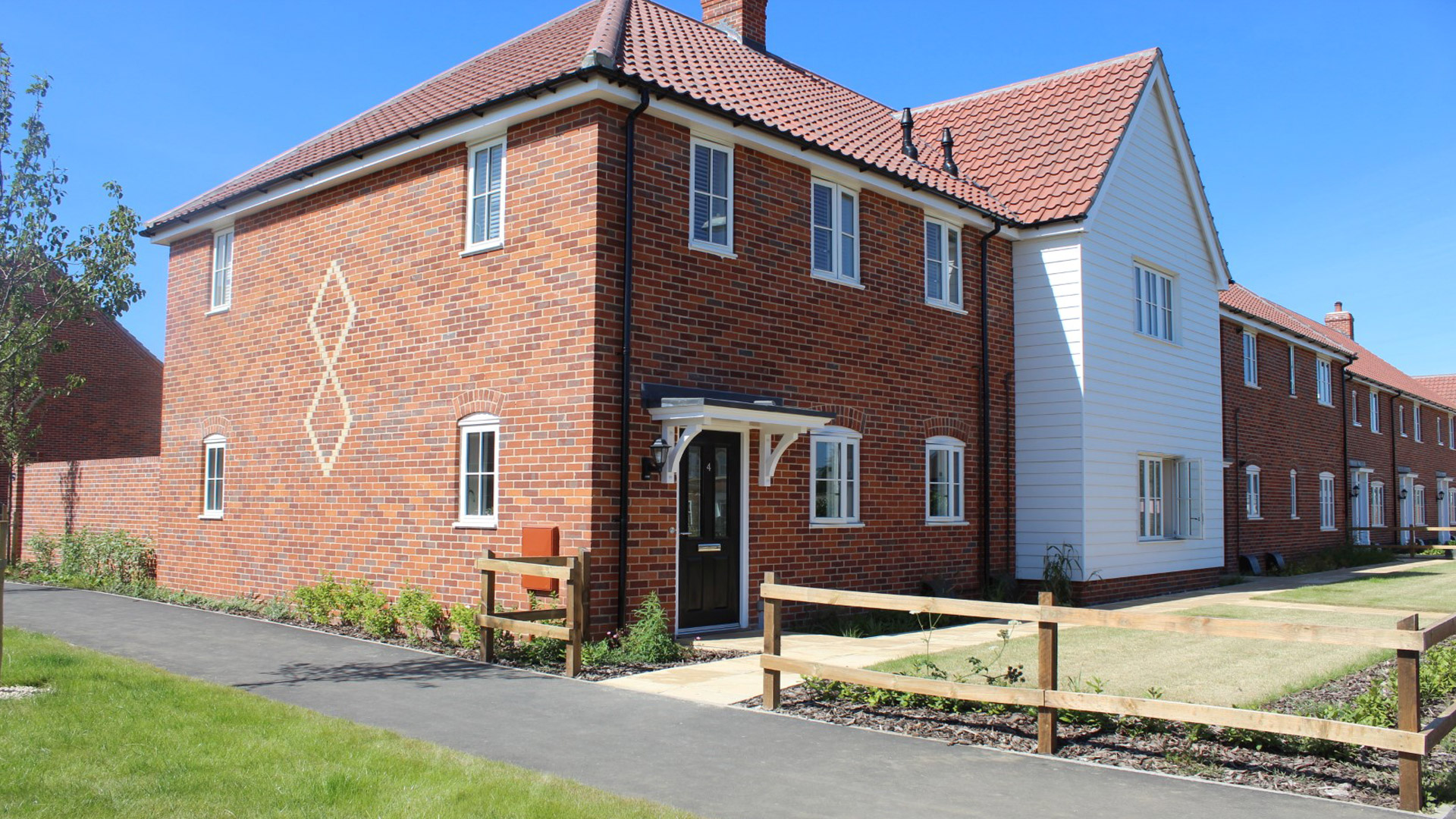 Forrester Road, River Reach
The nine properties on Forrester Road, River Reach, Mistley are a mixture of houses (two and three bedroom) and apartments (one and two bedroom). They were first available for occupancy in April 2019.
There is currently one property (a one-bedroom, first floor apartment) available on this scheme. The Trust will be accepting applications from midday on Monday 17th February 2020 until 5pm on Sunday 15th March. You will find that property particulars and the application form are available for download on the 'Apply' page for the duration of the application window. Rent is £400/month which includes £100 savings contribution that is returned on successful completion of a tenancy (maximum of five years).